Meeting of the Scientific Advisory Board
From October 4th to 5th,

Matheon

and BMS welcomed their Scientific Advisory Boards. The international renowned scientists have given feedback and new ideas on research and strategic direction. This year, the focus was on the new Cluster of Excellence MATH +, which will be a central element of Berlin's mathematical research in the future. As it comes to the end of its funding period,

Matheon

disbanded its Advisory Board and thanked them, handing over little

Matheon

Buddy Bears as a present. And after that: Party Time...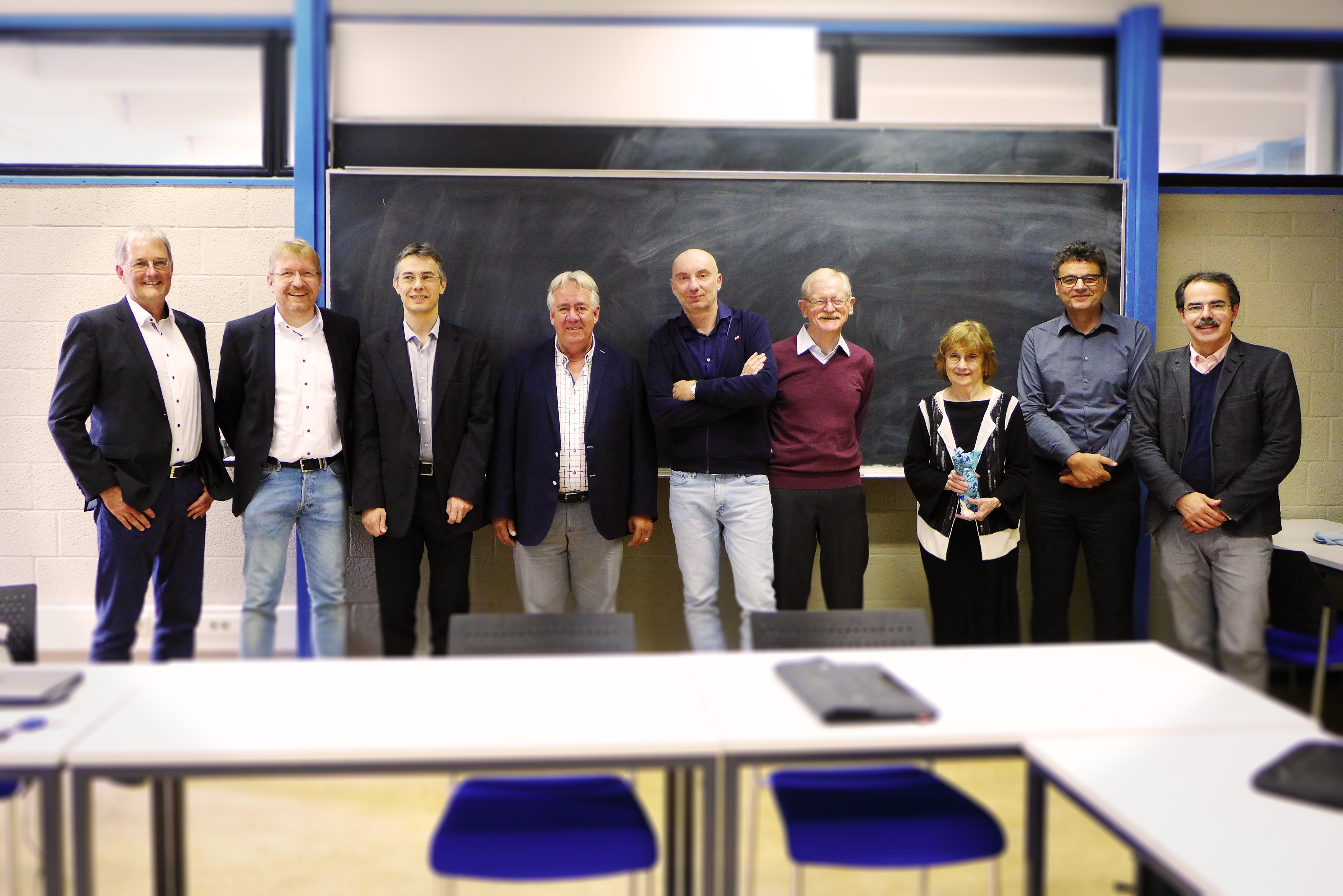 Ch. Schütte (

Matheon

), M. Skutella (

Matheon

), Bernd Witzigmann (Uni Kassel) , Wil Schilders (TU Eindhoven), Claude le Bris (ParisTech), Robert Bixby (Rice Uni.), Margaret Wright (New York Uni.), Petros Koumoutsakos (ETH Zürich), M. Hintermüller (

Matheon

) (Foto:

Matheon

)
On Thursday evening, they witnessed that the Berlin mathematical community can party properly:

On the occasion of the Advisory Boards visit and the great success of MATH+, TU Berlin's math library hosted a quickly set up party under the motto "MATH+ - Something great is coming" – to take off into new mathematical and cooperative dimensions.

A brief (picture-)story of the event is displayed on our facebook.
Date/Time
:
2018-10-05
---
Back to overview »